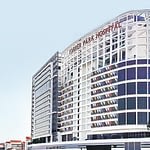 FARRERHEALTH BY FARRER PARK HOSPITAL
FarrerHealth is the one-stop station for health, medical and lifestyle news by Farrer Park Hospital.
Supported, reviewed and contributed by a multidisciplinary team of specialists, clinicians and allied health professionals at Farrer Park Hospital and Farrer Park Medical Centre, FarrerHealth's mission is to provide patients and health enthusiasts with a reliable daily resource for their health or medical concerns.
In a rapidly evolving world where medical care and healthcare remain a top of mind priority, Farrer Park Hospital focuses on delivering acute and clinical care as well as managing chronic conditions in patients.
Find out more about Farrer Park Hospital: www.farrerpark.com
Please note that information published on FarrerHealth should not be used to substitute medical advice.