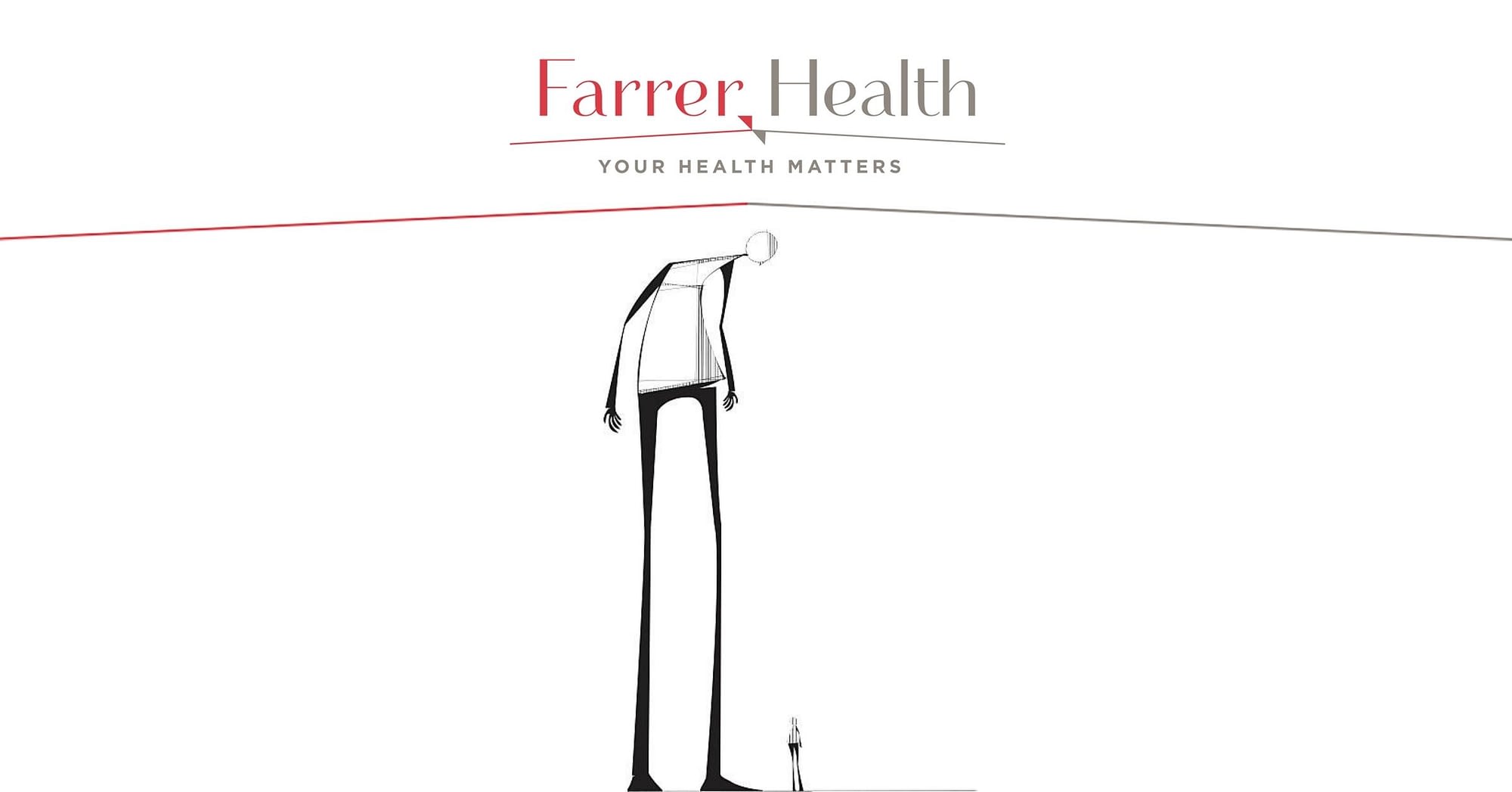 Marfan syndrome is an inherited connective tissue disorder that affects normal body growth. Connective tissue provides support for your skeletal structure and all the organs of your body. 
Disorders that affects your connective tissue such as marfan syndrome, can affect your entire body; they include your organs, skeletal system, skin, eyes and heart. Patients who are diagnosed with marfan syndrome are typically tall and thin, sporting long limbs and fingers.
These patients are usually at risk of serious complications affecting the heart, eyes and other organs. In this article, we speak to Cardiothoracic Surgeon Dr. Lim Chong Hee from CH Lim Thoracic Cardiovascular Surgery at Farrer Park Hospital, to learn more about the condition and how it is managed.  
Is Marfan Syndrome Common?
Marfan syndrome is rare, happening in about 1 in 5,000 people.  It is caused by a mutation in a gene called FBN1. The mutation limits the body's ability to make proteins needed to build connective tissue. One in four people with Marfan syndrome develops the condition for unknown reasons. 
However, in most cases, marfan syndrome is inherited.
"If a patient is diagnosed with marfan syndrome and has children who show signs of long limbs and fingers, there is a possibility the child has the condition too," Dr. Lim revealed.
"Such rare cases do exist and this is due to mutation in the FBN1 gene," cautioned Dr. Lim.
How is Marfan Syndrome Diagnosed?
Marfan syndrome can be identified based on a clinical diagnosis. A multidisciplinary approach is necessary as multiple organ systems must be assessed. A team of specialists will assess the eyes, heart and blood vessels, spine and skeletal system.
Other tests, such as chest x-ray, electrocardiogram (ECG) and echocardiogram (an imaging procedure that uses high-frequency sound waves to produce a moving picture of the heart's valves and chambers) will be used to evaluate changes in the heart and blood vessels and detect heart rhythm problems.
What are the Treatment Processes for Marfan Syndrome?
Marfan syndrome requires a treatment plan that is individualized to the patient's condition. Some people may not require any treatment, just regular follow-up appointments with their doctor to monitor their condition. Others may need medications or surgery. However, most surgeries are elective to prevent progression of deadly disease and to prevent any cardiac emergency such as aortic dissection.
Surgery for marfan syndrome is aimed at preventing aortic dissection or rupture and treating valve problems. The approach depends on the severity of the patient's condition. In younger patients, the area of concern would be areas of concern are aorta, aortic valve, and mitral valve and having the need to offer a long term solution as surgery may be complicated for these patients.
According to Dr. Lim, surgery is recommended for patients with severe aortic enlargement or significant heart valve defects (e.g. severe mitral regurgitation). Dr. Lim shared that his 19-year-old patient underwent surgery as his aortic root was dilated and his aortic valve was leaking. This called for an immediate surgery to be performed on the patient.
Patients who do not require any surgery may be prescribed medications such as beta-blockers (improves the heart's ability to relax, decreases the pressure within the arteries, thereby preventing or slowing the enlargement of the aorta) that may help to decrease the progression of aortic dilatation.
How can Marfan Syndrome Patients Manage their Condition?
If you have marfan syndrome, it is important to be well informed about the condition and how it can be managed. General wellbeing and quality of life for individuals with marfan syndrome can be improved by making lifestyle choices that reduce the stress on their bodies. Most people with marfan syndrome can participate in some type of low intensity recreational activities such as walking and yoga
Living with a genetic disorder can be extremely challenging, and it can take a toll on one's emotional health.
A better understanding of marfan syndrome combined with earlier detection and disease management, careful follow-up and safer surgical techniques have resulted in better outcomes for patients.
This Article Was Reviewed By:
Dr. Lim Chong Hee has 25 years of clinical experience in cardiothoracic surgery. His clinical interests are in Minimally-Invasive Lung Surgery, Heart Valve Repair and Replacement, Coronary Artery Bypass Surgery, Aortic Aneurysm Surgery, Mediastinal Tumour Surgery, Esophagectomy for esophageal cancers and Pulmonary Embolectomy & Endarterectomy surgery. He has special interest in Heart/Lung Failure, and pioneers the Extra Corporeal Membrane Oxygenation (ECMO) and implantation of Left Ventricular Assist Devices (LVAD) for heart failure patients