Benign Prostate Hyperplasia (BPH) is the most common prostate problem affecting elderly men. Patients with BPH experience various difficulties when urinating. It is usually caused by prostate gland enlargement which blocks the flow of urine along the channel located just below the bladder.
Those experiencing early symptoms of the condition can find relief with medications but some patients may encounter various side effects such as erectile dysfunction, compromising their quality of life. Severe cases have to undergo surgery to clear the obstructing tissues, a procedure that will normally require two to three days of hospitalization with varying health risks.
 
Non Invasive Treatment
In recent times, treatments to cut complication rates are available. Farrer Park Hospital (FPH) has used Prolieve® Technology since July 2019 and BPH patients have been treated with this non-invasive treatment.
Used in the United States, Prolieve® Technology involves microwave heating with a dilatation mechanism to enlarge the constricted urine flow channel. Local anesthetic jelly is applied before treatment, followed by the insertion of a catheter through the urethra (urine channel). After the catheter is positioned, treatment will be carried out over 45 minutes. The patient is fully awake throughout the procedure.
Relief of Urinary Problems
After treatment, most patients can be discharged within the same day. Patients can expect relief of urine flow and troublesome symptoms. Complications such as retention of urine are rare. Some patients may experience discomfort when passing urine, but most postoperative treatment problems are short-term.
FPH has a panel of urologists who can assess patients' suitability for the Prolieve® treatment. A few preliminary tests would be carried out followed by a questionnaire, physical examination and urine flow study. It is also suitable for patients with severe medical, cardiac and neurological conditions. Prolieve® System allows a wide range of high-risk patients to be considered compared to other treatments.
If you require medical attention, visit our 24-HR Emergency Clinic or call us at 6705 2999. To learn more, send us an enquiry here.
This Article Was Reviewed By: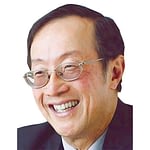 Dr. Jimmy Beng is a medical director and consultant urologist in private practice and has been actively pursuing the field of male erectile dysfunction for more than two decades. He holds a keen interest in alternative therapies for sexual problems and inadequacies and has pioneered various modalities in the field of urology including Extracorporeal Shockwave Lithotrispy, a method to break down kidney stones using shockwaves without invasive surgery. Prior to private practice, Dr. Beng was a senior lecturer in the Department of Surgery, National University of Singapore (NUS).